Lithuanian films or co-productions will compete in two programmes in Locarno. Laurynas Bareiša's short film Caucasus (produced by Klementina Remeikaitė) will have its world premiere in the Pardi di domani programme, while Trot (orig. Trote), a Spanish-Lithuanian co-production feature directed by the Spanish director Xacio Baño and co-produced by Marija Razgutė (production company Čiobreliai (M-Films)), has been invited to screen in the Concorso Cineasti del presente programme of film debuts. It is the first time that Lithuanian films are competing for prizes at Locarno IFF since 2014 when Pardi di domani screened Karolis Kaupinis' debut short The Noisemaker.
The Locarno International Film Festival will also see the premiere of Rugilė Barzdžiukaitė's documentary Acid Forest, an anthropological-philosophical enquiry into how people respond to an unfamiliar species; when tourists come to see a dead forest destroyed by cormorants, they are not only observing, but also being observed by the black birds.
The festival's industry days will also feature Lithuanian elements. Match Me!, a platform for new and upcoming producers, is focusing on the Baltics this year and has invited two producers from each of the Baltic States. The networking forum is dedicated exclusively to promoting new production companies and helping them develop. Producers and experienced lecturers will discuss the changing international cinema market and opportunities therein for each young company. Ieva Biliūnaitė, who represents the company In Script and has titles such as Miracle (dir. Eglė Vertelytė), Together For Ever (dir. Lina Lužytė) and Radviliada (dir. Ramunė Rakauskaitė) under her name, and Medeina Birgilaitė of Artbox, a coordinator of many of the company's co-productions (Tulipani: Love, Honour and a Bicycle, Foam at the Mouth, Tokyo Trial), are the Lithuanian participants. Another Lithuanian producer, Justė Michailinaitė, is going to a 5-day Documentary Summer School that focuses on issues in research and production of documentary cinema.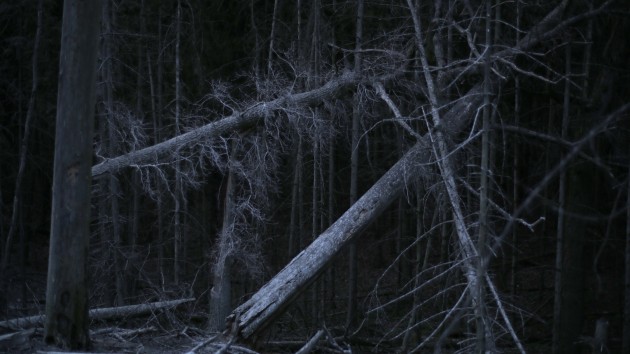 The participation of the Baltic States at the Locarno International Film Festival's industry events continues a partnership that was started in 2017. Last year, Lithuanian, Latvian and Estonian filmmakers presented their films in post-production to potential financiers, distributors and festival programmers in the First Look programme.
The 71st edition of the Locarno International Film Festival is running between 1–11 August in Switzerland. Launched in 1946, it is one of Europe's oldest and most significant film events, a prestigious platform for world auteur cinema.
The production of the three films and participation of the Lithuanian representatives in the festival and Match Me! event was supported by the Lithuanian Film Centre.