"Lithuania has given me the opportunity to launch new interesting activities and businesses I could not even dream of having when working as a lawyer in New York. Therefore, today I want to invite other talents to contribute to Lithuania's success," Marius Jakulis Jason, the founder of MJJ Foundation says.
A desire to open the door of opportunity
Marius Jakulis Jason born in a refugee camp in Germany moved back to Lithuania from the US shortly after Lithuania regained its independence in 1992. Since then, due to successful businesses and investments, M. Jakulis has become one of the most successful private investors in the country. He has founded a law firm AAA Law and is serving as AAA Holdingas chairman of the board. The company owns Radisson Blu Royal Astorija Hotel, Vilnius and Grand Hotel Kempinski Vilnius. Together with his partners, he founded Nordic Airport Hotels Fund for the development and procurement of hotels near Vilnius, Krakow, Riga, and other European airports. Marius has also contributed to the establishment of Vilnius International School and Erudito licėjus.
"When I was doing business, my aim was not only to create jobs but also to contribute to the growth of a certain Lithuania. I wanted the visitors and tourists to have great experiences in our country that would propel them to move here, to work or invest. Having lived and invested in Lithuania, I have long had the idea of allocating funds for a foundation that would provide financial support. I want the foundation – which I established with my peers – to help others discover such opportunities to live and work in Lithuania as I had."
Inspired by wife
The businessman says that his wife Liisa Leitzinger – a Finnish citizen who speaks great Lithuanian and loves our country – pushed him towards this decision. "Why wait and put things off if you can start making changes today, Liisa told me, and that was the beginning of MJJ Foundation," Marius remembers.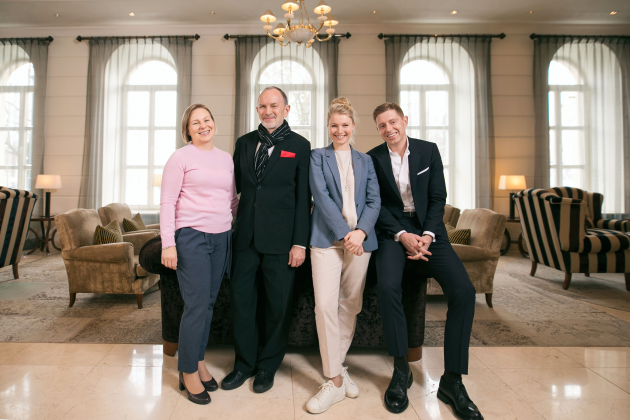 Mindaugas Strėlis, a partner of Orion Securities with over 13 years of experience in investment banking, asset management, and capital markets, joined the board of directors shortly. Mindaugas, who takes care of the capital investment, emphasizes that the new foundation is a good example of how a successful investor can contribute to attracting talents to Lithuania.
The management of the foundation was entrusted to Kotryna Stankutė-Jaščemskienė who, after having gained international experience in Malaysia and Singapore, returned to Lithuania in 2012 and became the head of the Lithuanian network of professionals Global Lithuanian Leaders (GLL). The founders of the foundation have no doubt that Kotryna's experience of gathering global Lithuanians and attracting talents will help reach the target audience.
"It's great news for global Lithuanians who maintain close contact to the country and look for opportunities to contribute and settle in Lithuania. MJJ Foundation will become a financial backbone that encourages people to start their own business, carry out their academic research or teach. I hope our foundation will become an inspiring example for others to contribute to the changes that attract talents to Lithuania," Kotryna Stankutė-Jaščemskienė, the director of the new foundation, says.
Will be operating in three directions
MJJ Foundation has set a task to operate in three directions – science, business, and knowledge.
The first is the direction of business. It will offer financial support for gifted entrepreneurs and specialists who intend to return or come to build a business in Lithuania.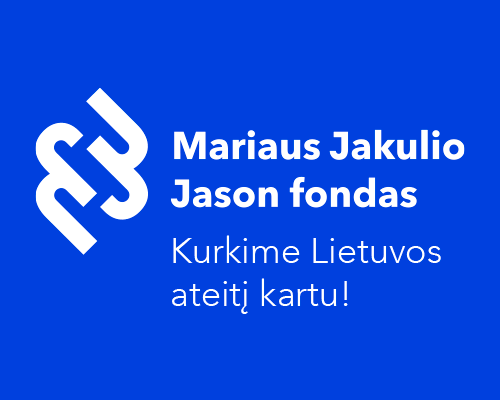 The second – science – direction is intended to contribute to the establishment of competitive salaries for academics graduating abroad who wish to come to live in Lithuania and continue their scientific work and share their knowledge with Lithuanian students.
The direction of knowledge will focus on providing scholarships for active, public-spirited, and talented Lithuanians, so they could continue their master's studies at the best universities in the world. It would be anticipated that after graduation they would return to the country and contribute to the future of Lithuania with concrete work and acquired knowledge.
The mentor network that is being created currently will take care of the participants in all three directions and help them establish themselves and become successful in Lithuania.
Marius, the person behind the foundation, who himself has discovered many opportunities in Lithuania, invites everyone to develop our country together.