This enchanting new book is a sincere invitation to rediscover a feeling of pride for Lithuania via a modern and forward-thinking gastronomy. This "fairy tale" is about the significance of a meal inspired by true Lithuanian emotions and the instinctive rhythm of nature, the foundations of the gastronomic philosophy practiced co-owners Sigitas Žemaitis and Agnė Marcinauskaitė. After Sweet Root was rated one of the best restaurants in the Baltics the White Guide a year ago, they decided to record their philosophy, which they reveal to their guests each evening during the dinner service in the restaurant, in the form of a book.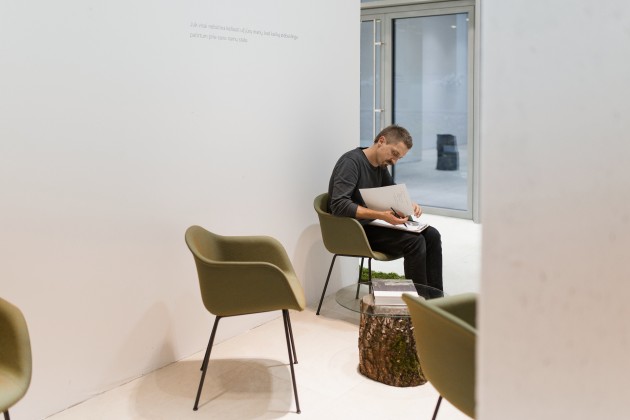 "When we started Sweet Root, everyone was curious about our concept. Many times we had to define for others and ourselves our vision of authentic and modern Lithuanian cuisine inspired by the seasons. It took time for the kernel of our values to shape, mature, and settle. Day by day, we have discovered what we want to say and why our kitchen is inspired by local products and seasons," said Žemaitis.
Sweet Root is well known for its attention to detail and adherence to its values. On a daily basis, they dare to question what is real, important, and what one should discover anew about his homeland.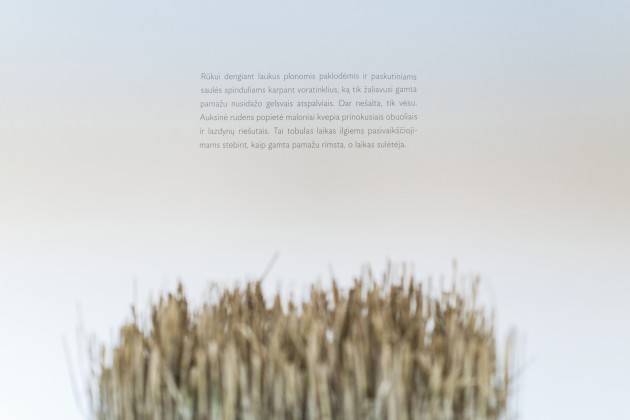 "There are a lot of wonderful things in our land of Lithuania. Ingredients and their combinations and our habits, and we truly believe it is important what we taste and when we taste it, the season in which we harvest our vegetables, how well we know the ingredient, where it comes from, and who has created it," said Žemaitis.
Proud of Lithuania is encourages us to reveal ourselves and show our uniqueness. The truth is that only we can rediscover, be proud, and make others to be proud about the flavors and ingredients we have here, in Lithuania.
"They all are extraordinary and delightful and we are extremely lucky to meet true people that live true lives and make true products with lots of love and passion," he continued.
Though the book is presented by restaurant, it is not about the restaurant; it's about the values and vision the Sweet Root team holds dear. The team is made up of a handful of young, enthusiastic personalities who dare to reveal memories, moments, and stories from their childhood, and to include those stories as part of the nightly menu. They dare to look for answers where nobody expects they can be found.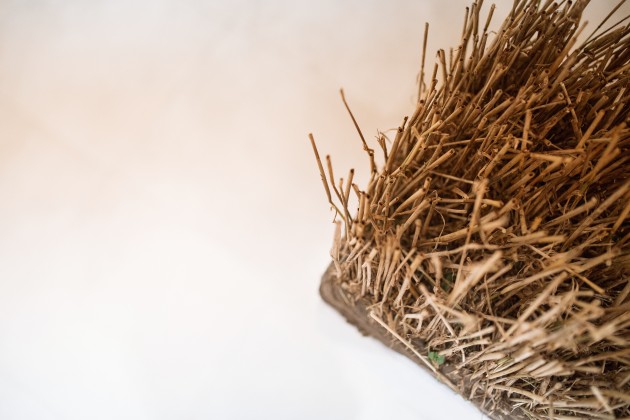 Lithuania is indeed known as a country of potatoes and rye bread, which is why the founders of Sweet Root wanted to create a story to remind us of the vast array of flavors available.
"The most important message of this book is the greatness of Lithuania's particular nature and its treasures. We want to erase the shallow stereotypes about Lithuanian cuisine," Žemaitis said.
Part of this story takes place in the restaurant's garden, and another part embraces their collaborations with local farmers, cheesmakers, and other artisanal producers, who deliver their products to the restaurant. Each has a unique story, but what they share is a vision, philosophy, and knowledge of emotion and truthfulness, which is presented on the plates at Sweet Root and in the pages of the book.
"We prove this fairy tale to be alive, as it is created every evening in our restaurant," said Žemaitis. "Our team has that unstoppable feeling to move forward, learn, find, and reveal things over again, break stereotypes for new ideas."
Žemaitis says the book is not intended to be a historic food chronicle or book of recipes. It's about the seasons, rhythm of nature, and locally grown products. It is a story about how beautiful Lithuania is and the many flavors available.
Proud of Lithuania reminds us that there are four seasons in Lithuania. Žemaitis offers insight not only to the changing seasons, but also to how our emotions are connected to nature. While we of course mark the difference between the cold winters, rainy springs, hot summer, and crisp autumn, modern consumption habits allow us to eat whatever we want year round and we have forgotten some of the simple joys in life. Happiness comes from nature; it's a source of our strength. This book is a gentle reminder to stop, take a deep breath, and reconsider what we are, how we are unique, and what our strengths are. It is meant as a source of inspiration to tell the world about the small but extraordinary country of Lithuania.
The authors of the book hope to reach Lithuanians living abroad who have sentimental feelings toward their homeland. They also hope to reach people of all provenances open and interested in the cultural experience of food, people who are eager to know about another country not only through its most famous dish, but through its deep-rooted, authentic gastronomy. The authors of Proud of Lithuania say the book would make an outstanding gift for visiting dignitaries or foreign business associates.
The book is referred to as a fairy tale rather than a simple story to add an essence of warmth. "Fairy tales have happy endings and that's probably why we keep them in our memories and pass them on to our children," said Žemaitis.
Proud of Lithuania is a story about the memories brought back through traditional flavors and their combinations, like happy moments from childhood collecting berries and eating them with milk, picking mushrooms in the forest, running through the golden meadows. The happy ending of this fairy tale is a brave feeling of pride for Lithuania.
The book is beautifully presented, 350 pages wrapped in a hard canvas cover. There are nine different covers available, each of which represents a single letter of the word "Lithuania." Inside, this fairy tale illustrated through the mesmerizing photography of Šarūnė Zurba. In addition to the story, there are a few recipes at the end of the book, however the recipes are less of a "how to cook" and more a representation of Sweet Root's ideas, combinations, and textures. In the end, the book is nourishment for your eyes and our mind. It is a true fairy tale about how beautiful Lithuania is.
Proud of Lithuania: A Fairy Tale by Sweet Root can be purchased at Sweet Root, Užupio g. 22-1, Vilnius, amazon.co.uk, knygos.lt, and major bookstores in Lithuania.