During the last three years the gallery has been actively presenting Lithuanian artists in international art fairs, holding exhibitions of their works in art galleries abroad, and the gallery's artists have been acclaimed with important awards at prestigious competitions. Together with The Rooster Gallery we present a series of articles about the tendencies in contemporary painting, the art market and both young and well-established Lithuanian painters. Juospaitytė-Bitinienė shares her thoughts on how art is discovered by the Lithuanian audience and what makes young painters' works interesting to international buyers.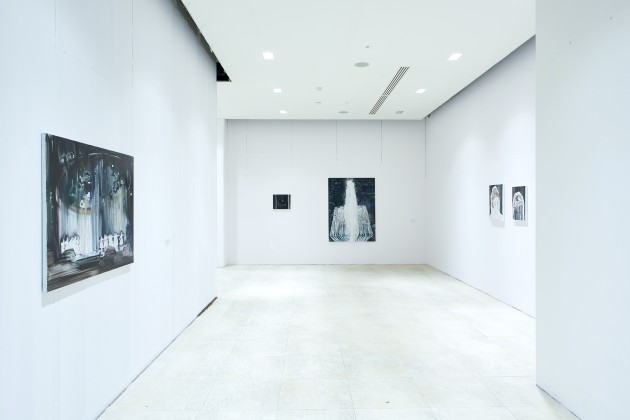 At the time when your gallery was founded, it was an unusual and bold model. How did you get an idea to become the first mobile gallery in Lithuania?

The idea of a mobile gallery was born out of love for art and, above all, painting. I was always curious to observe the painting field in Lithuania and abroad, and the creating artists. Thus the project of a mobile gallery was a result of a strong wish (and small possibilities), as at that time we could not afford having a permanent space. An initiative of young cultural managers, the gallery started its activity in 2008 with movable exhibitions and short-term artistic events, and it was not until 2011 that it acquired the juridical status.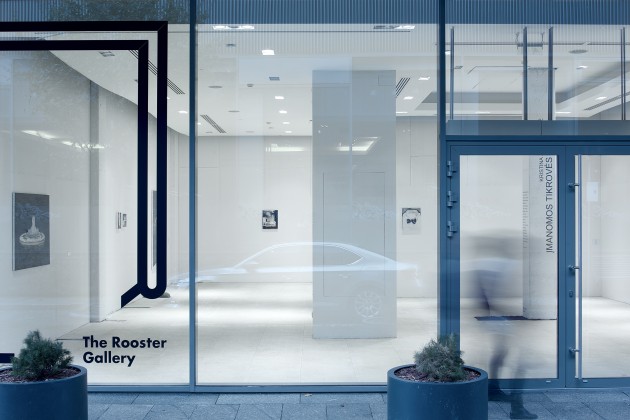 Yet we have retained our mobility, only in the last years we have become a bit more sedentary. We are established in the complex of Vilniaus vartai, but even there we have already changed three different spaces. We are constantly looking for alternative forms of exhibiting works that would be most suitable for a concrete artist and offer new means of reading an artwork. The gallery's shows opened up some spaces, lofts and interiors of historical buildings that are usually off limits to society.
Tell us more about the gallery's activity. Which artists do you currently work with?

Since the very beginning of The Rooster Gallery's activity, one of our aims was presenting the work of young artists and discovering the most promising artists. The gallery aims to represent the most urgent tendencies of contemporary painting and promote young painters. Thus today we work with one of the most prominent artists of the young generation. We represent the painters Kristina Ališauskaitė, Andrius Zakarauskas, Auksė Miliukaitė, Eglė Karpavičiūtė, Vita Opolskytė, Alina Melnikova and Adomas Danusevičius. We also collaborate with Tomas Daukša, Staselė Jakunskaitė and Vilmantas Marcinkevičius.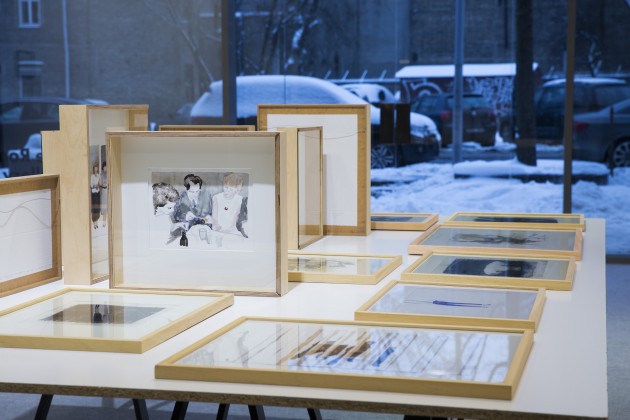 Painters represented by our gallery are active participants in the key events and competitions of contemporary art in Lithuania. Many of them are the finalists and winners of the Young Painter's Prize competition and participants of biennials and quadrennials. Their works have been acquired not only by private collectors, but also by such institutions as the National Gallery of Art, MO Museum, Red Bull, Akzo Nobel, Bank of Sharjah and others.
We are happy that the potential of the gallery's artists has been acclaimed abroad as well, in the competitions of the world's famous art institutions, whose winners they became not once. For example, Kristina Ališauskaitė is included among the top hundred of the world's most promising painters 100 Painters of Tomorrow (published by the British publisher Thames&Hudson) and became a finalist of the competitions Arte Laguna, Saatchi Painted Faces and ArtMazeMag. Eglė Karpavičiūtė is the winner of two Italian competitions (Premio Combat Prize and Donkey Art Prize) and a recipient of the Sovereign European Art Prize.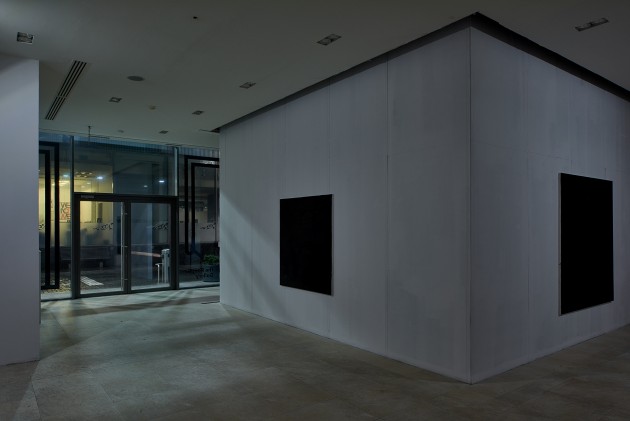 You actively work on the international market. How did everything start and how did you get there? Was it difficult to get established there?
Having started the year 2011 with the international art fair ArtVilnius in Lithuania, in the same year we began to participate in international fairs and projects. One of the first trips to Switzerland was very successful and helped us make useful contacts. Consistently participating in at first smaller (mainly satellite) art fairs, step by step we have been included in the participant lists of more important events.
The work of the gallery's artists was presented in art fairs in London, Paris, Zurich and Moscow. In 2016 we were accepted to the ArtDubai art fair, and more doors opened for us. Last year we were invited to the prestigious Artissima fair in Italy, which is among the top ten of Europe's art fairs. After these appearances we receive more and more proposals.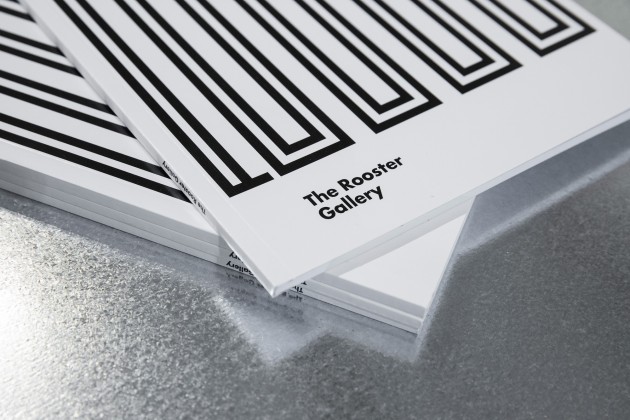 Another direction of our activity is cooperation with international art galleries. I think it is essential for small and medium-size galleries that seek to be noticed to keep close contacts with other galleries. We have galleries-partners in Holland, Germany and Italy. In collaboration with European gallerists and curators we held several solo and group shows in Switzerland, the Netherlands, Italy, France and Germany. We hope that our positions on the international art scene will be strengthened by establishing a branch of the gallery abroad. One of our dreams has been coming to fruition, presently we are actively working with our partners in China, and I hope that in the near future we'll have something to boast of.
What makes Lithuanian artists and their work interesting for the international market, and what kind of interest do they receive from buyers, curators or artists?

When presenting Lithuanian painting abroad, I notice that art lovers appreciate not only the creative ideas of Lithuanian artists, but also their technical performance and excellent academic training. Our artists are in no way inferior to others and thus are often invited to take part in various projects, competitions and residencies. For example, Danusevičius, Zakarauskas and Ališauskaitė are going to spend almost half a year in the prestigious residency in Bamberg, Germany. Quite a significant advantage is somewhat smaller prices – it is not a secret that the prices for works by artists of similar age, education and career, born, let's say, in France or Belgium, and Lithuania differ.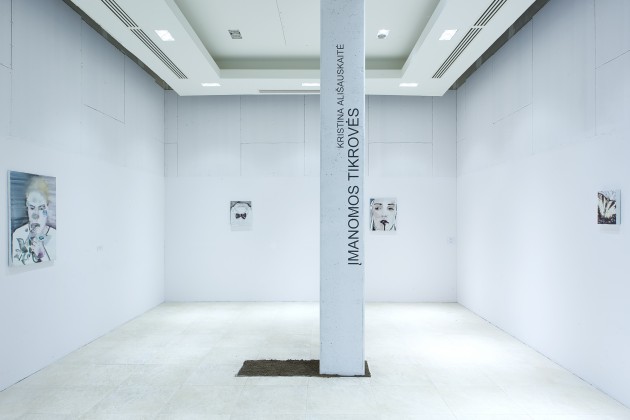 You have mentioned that art lovers in Lithuania have also acquired a significant number of works by the artists whom you represent. What kind of painting attracts our compatriots? What do they choose for their homes and public spaces?
Indeed, I notice a significant rise of interest in visual arts in Lithuania. It is also proved by a larger attendance of the shows and the popularity of various guided tours and courses in art history or the basics of collecting art. People seem to be longing for more interesting and meaningful ways to spend their free time, and thus art more often becomes part of their daily life. A myth that only well-off persons can acquire artworks is gradually dispelled.
There are all kinds of people among our clients. Works by budding artists are affordable for senior residents or students. Following the example of the prominent Lithuanian collectors and patrons (Dr. Viktoras Butkus and Danguolė Butkienė, Vilius Kavaliauskas and Lewben Art Foundation), Lithuanian business people turn to art increasingly more often. Companies start building their own collections and involve their employees in this activity. Let's say, a company decides to acquire one artwork each year, its employees visit shows or artists' studios, have discussions and give their suggestions, until finally after voting a new art object supplements their collection.
As one of the more interesting examples, I could mention our cooperation with the Artagonist art hotel. Specially for this project, 17 different artists created sculptures, installations, ceiling and wall frescoes, paintings and textile works. I think because of all these extraordinary works the hotel has become so popular and well-acclaimed. There is no doubt that when you let art into your life, it becomes much more interesting.
What are the gallery's plans in the nearest future?
There is an intense year ahead of us: in early March we are planning to present a large group show "The Big Picture", later, the long-awaited solo shows of Opolskytė, Miliukaitė and Karpavičiūtė. Abroad, we will present Ališauskaitė's exhibition "More Real than Reality" (Amsterdam) and Zakarauskas's "Wallscape" (Beijing).
Preparing for new art fairs also requires much attention. This year, we are planning to take part in ArtVilnius, Artissima in Turin, Fresh Paint in Tel-Aviv, and TAF in Tbilisi. The next art fair to which we will be going in March is the prestigious Art Dubai.
It will be the third time that we attend this fair, and our gallery is one among nine galleries invited to take part in the fair's new programme "Residents". There we will present the solo exhibition "Potential Realities" by Kristina Ališauskaitė. The artist herself who is going to spend a month before the fair in the residency Warehouse421 in Abu Dhabi, will present her works specially created for our stand. In the centre of the exhibition will be an untraditionally exhibited large-size diptych. The painter will make a masterclass during the residency presenting her creative methods and will invite its participants to try various techniques of making art and to create a fragment of a joint work.