Enjoying freedom – recalling history
"For me shooting is not new. The suggestions for practical shooting fall among those suggestions that I cannot resist. Today, however, I got a chance to get acquainted with a weapon – Mossberg 500 – that I haven't held in my hands before. It left a really strong impression because of its power.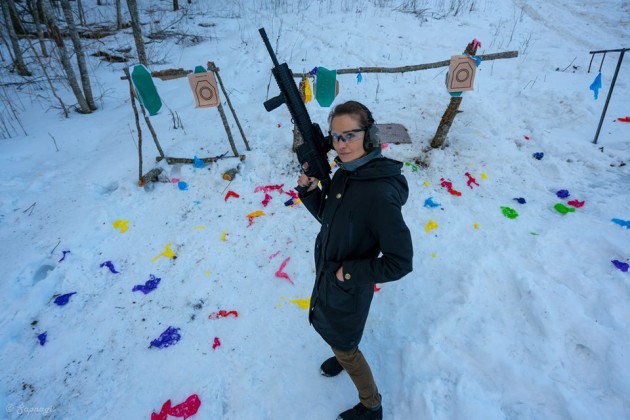 I am very grateful to the campaign organizers and all professionals who participated for the meaningful time spent together, lessons learned, soothing tranquillity and peace of mind I got to experience. Thank you for the colourful entertainment of balloons that have become targets. It is nice to spend your free time this way – enjoying freedom without feeling the breath of war on your back. For a woman, I think, it is also important to develop shooting skills and to be prepared for anything that might come … For what I hope is not going to happen. I am hoping that we will not need to aim weapons to "live" targets.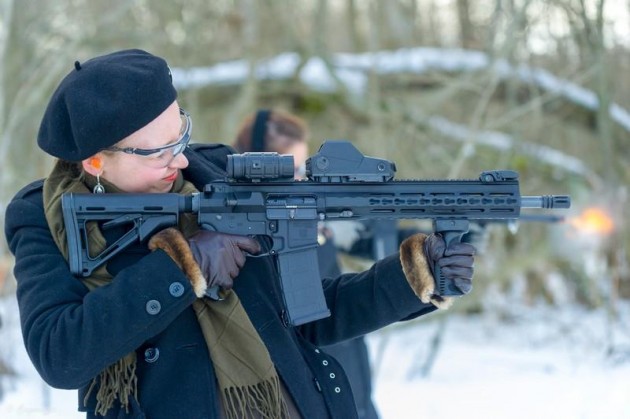 Respect to the Lithuanian military forces and respect to those who started the march towards the Independence 100 years ago, generation after generation they kept going and achieved what we have now – that we can freely honour our flag", said Justina Ragauskaitė, the producer of the popular historic drama "Pelėdų kalnas".
Lithuania has always been a strong and militant State. The history of our country is marked by victories and oppressive occupations and it reminds us the strong will of the nation and the courage we have in protecting our Independence with all the possible means.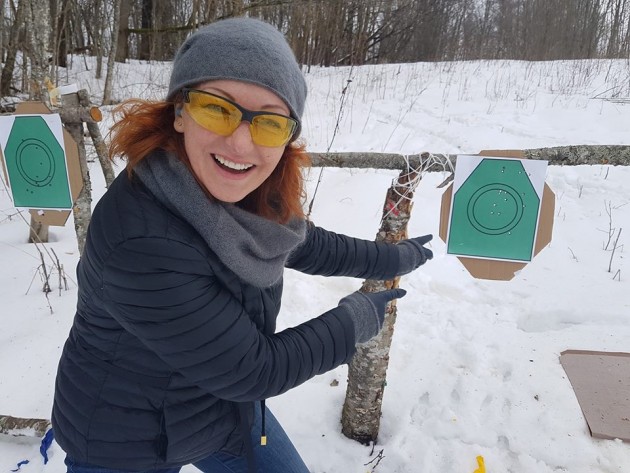 Useful experience
"I had an interesting and useful experience. When rebuilding historical events, especially battlefields, it is useful to know not only how the weapons look like but also how to hold them and this practical experience makes it easier to understand. I think going to practice shooting somewhat a meditation, when you are concentrating, focusing all your body to that one target …" shared her experience Lina Kalinauskaitė, the author of a medal dedicated for the Centenary of the Restored Lithuanian State.
Practical shooting, semi-military organizations and true patriotism are natural in Lithuania today and it only proves that the national consciousness is becoming stronger as well as the love towards statehood. Not only men are now getting ready to protect the most valuable treasure – Freedom – but also women.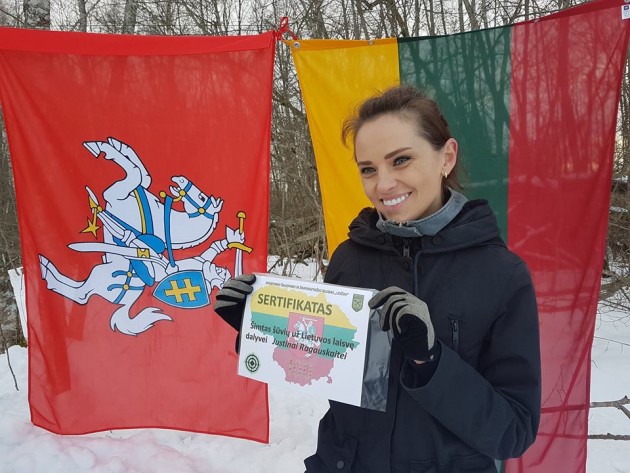 Real weapons in the hands of women
"After we walked on foot for over a kilometre, we came into some kind of the man's world: off-road vehicles, instructors with special clothing, bulletproof wests, helmets, face masks and various weapons in orderly manner in front of the flags of Lithuania. We were provided with detailed instructions and meticulous attention that made us feel extremely safe! Weapons that I had only seen in films, real bullets, the smell of gunpowder brought thrill and respect…
Tea made on the bonfire, a military food, friendly atmosphere all of that made us feel very uplifted and united. And those balloons that have colored the snow and that became shooting targets in the end of the event were sort of festive fireworks!" smiles businesswoman Reda Jacikevičienė, the head of "Optima Forma" company.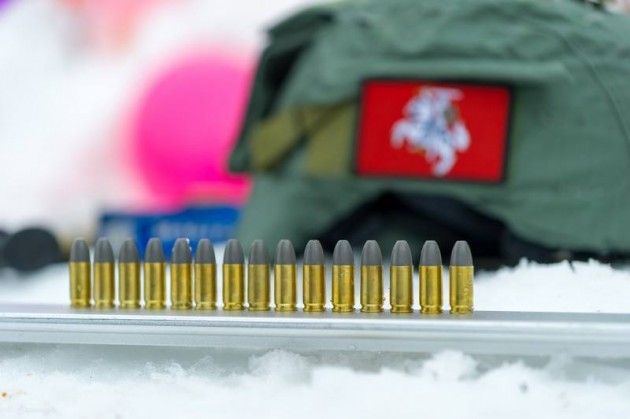 The initiative "100 years of restored Lithuania –100 rounds of shots for Lithuania!" shows that the weapon in the hands of woman is significant and important. It's not a metaphor or only in words about patriotism. Mothers, wives, sisters and daughters are that powerful force of Lithuania that helped the country to survive for ages and to become an Independent State.