Important to know: even young women can become ill
Every third woman contacts doctors only when the disease has progressed. "I will definitely not forget the woman, who contacted specialists regarding prophylactic breast tests. A young businesswoman, tense, wearing a pearl necklace and in a hurry to a formal business meeting. And in hear breast – a large tumour, the breast itself – deformed, the tissue – necrotic…" National Cancer Institute doctor radiologist Rūta Briedienė shared.
According to her, comparing with other oncological diseases, the forecasts for those with breast cancer are fairly good – due to applied effective treatment and increasingly early diagnosis, the survival rates for the disease are improving. Nevertheless, doctors emphasise that younger women should not forget to be checked out – they can also become ill.
National Cancer Institute Breast Disease Surgery and Oncology Department head professor Valerijus Ostapenko says that the youngest patient he has operated on was 23, while the oldest – 91.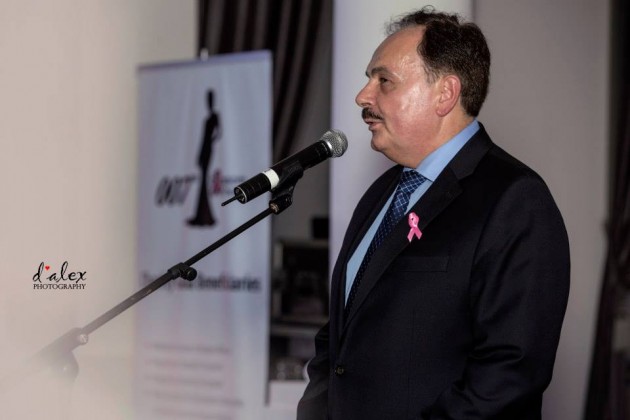 "We have all the possibilities of modern treatment for this disease and if we were successful in having as many patients as possible, for whom the programme is intended, take the examination funded by the National Health Insurance Fund – fatality rates from breast cancer could be slashed," Professor V. Ostapenko states.
With improvements in radiological examination methods, often even hard to spot breast tumours can be uncovered, thus doctors recommend to go for an examination even without the existence of any breast disease symptoms, especially if the woman feels something unusual – it is better to not tarry, but instead go to a specialist for an examination.
No woman is safe from breast cancer
US Ambassador to Lithuania Anne Hall, who is the patron of the now tenth charity event Blossom of Hope, says that it is a great honour to join this active women's initiative. The funds gathered every year is dedicated to biopsy needles used for purchasing radiological diagnostics of breast cancer and for breast tissue markers. Over the past 9 years, the wives of foreign ambassadors and businessmen have managed to gather over 170 thousand euro for this honourable goal.
"It is a great pleasure to see women from so many countries and speaking so many languages united in their concern for the health problems of Lithuanian women. Perhaps every one of us knows someone who has been touched by this disease: a mother, a grandmother, sister, daughter or friend. Most have had to experience it. Early diagnostics are currently the best means to combat cancer. Thus I urge everyone to join and not stand aside," the US Ambassador to Lithuania and patron of the Blossom of Hope event Anne Hall said.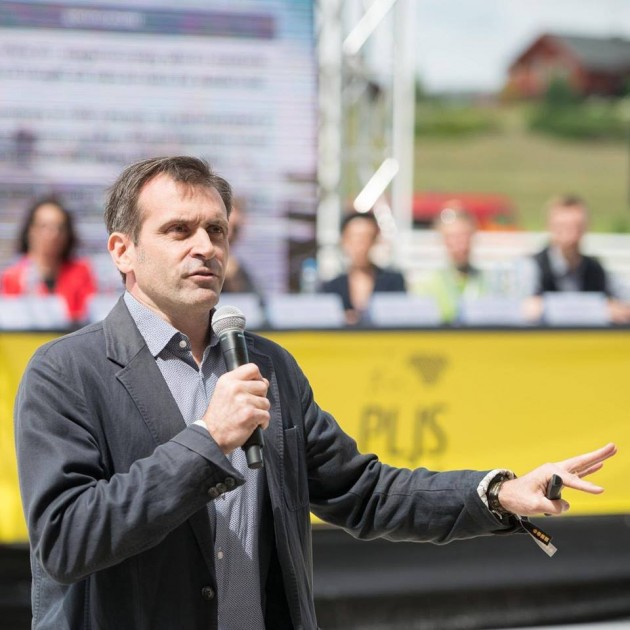 This year's auction is going to be conducted by Chris Butler, Chairman of British Chamber of Commerce in Lithuania will conduct an auction of the Blossom of Hope 2018. Mr. Butler who is also a Master of the Ceremonies and Charity Auctioneer said to the Lithuania Tribune 'I am really excited to be the Master of Ceremonies/auctioneer at IWAV Blossom of Hope 2018. I will be doing everything I can to ensure that everyone has a great evening whilst raising money for this fantastic cause. More than 1 in 3 people will get cancer at some point in their lives, so the need to raise funds for medical research, diagnosis, treatment and care is constant. During the past 9 years Blossom of Hope has done a fantastic job of raising funds for early detection of breast cancer in Lithuania and I am absolutely sure that the tradition will continue and grow!'
Foreign women in Lithuania united by similar values
The International Women's Organisation of Vilnius is organising its charity event on May 5th at the Vaidila theatre. The organisational committee is comprised of eleven women from America, Denmark, Ukraine, Sweden, Croatia, the Philippines and Holland, who live in Lithuania.
Chairwoman of Blossom of Hope 2018 committee Natalija Dapkienė says that this traditional charity event is a symbol of unity for foreign and Lithuanian women in the name of resolving the problem they are faced with.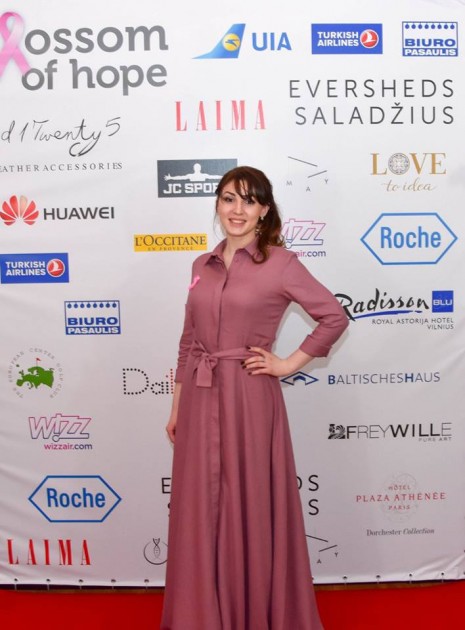 'Annual charity gala Blossom of Hope is a symbol of solidarity of foreign women, the members of International Women Association of Vilnius, with Lithuanian women in finding solution to the issue, which they've faced. Breast cancer is one of the oncological diseases which can be cured but under the condition of early diagnostics. Therefore with the means of this Charity Ball we are raising funds to purchase the biopsy needles which is a practical mean to ensure the early diagnostics of this oncological disease.
Moreover, for many of us the issue of breast cancer is connected to the personal family story and this motivated us to take initiative and help those women, who faces it.
Members of «International Women Association of Vilnius» represent different countries, but we are all united by the common values of solidarity, kindness and care for people around us' – Dapkienė said.
As every year, the funds gathered during the event will be dedicated to the purchase of means to ease early breast cancer diagnosis, which will be gifted to Vilnius, Kaunas, Klaipėda and Šiauliai hospitals.