Visitors had a chance to go to court, the constitutional court and to prison all within a couple of hours. Some buildings have a history going back several centuries and one wishes to have been a fly on the wall to witness Vilnius' rich and diverse past. Not only were visitors able to discover some historical buildings, but also some innovatively designed buildings using the latest in technology. That included newly designed buildings such as Green Hall and the former abandoned warehouse and now a newly converted multi-purpose building on Raugyklos Street.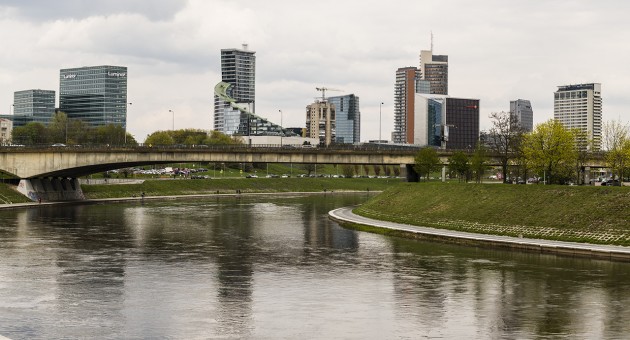 There was something for every taste. Architects, history buffs, or just being curious as to how some of Vilnius' most famous citizens and artists lived. There was a cornucopia of building to select from and those buildings included government buildings, Embassies, university buildings, theatres, museums and literature related venues. One could also visit the Prime Minister's office, the Defence Ministry, the Seimas (National Parliament). For the first time, this year the Vilnius TV tower also offered a unique view behind the scene.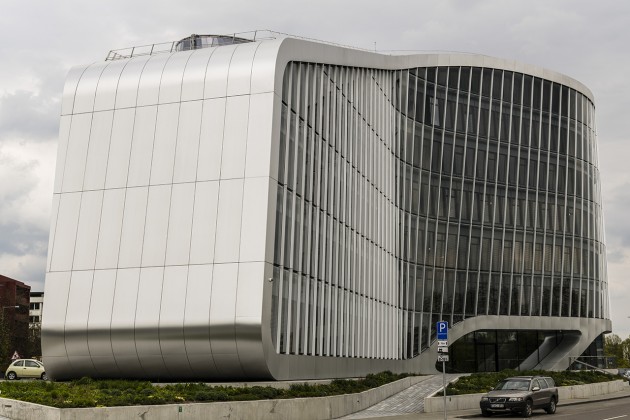 Some buildings were very popular and long lines had visitors waiting for more than an hour to enter. That wait was well worth it as many of the volunteer mentors are real-life architects or architectural students and had spent months preparing to delight visitors with their in-depth knowledge of some remarkable places.
Somewhat hidden behind a small park on Mindaugo gatve is the home museum and former workplace of painter Kazimieras Žoromskis. He lived in a building that originally dated from 1895. In 1995, the architect duo of Šarkinas and Merkinas oversaw the addition of an elegant and naturally lit building that now houses a unique and extensive collection of Žoromskis paintings. Žoromskis widow, herself an art-historian, provided two guided tours over the weekend giving an exceptional inside in one of Lithuania's most mesmerizing visual artists.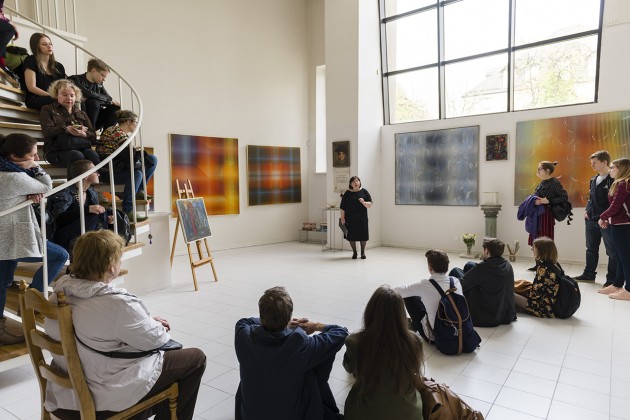 The Žvėrynas neighbourhood is home to a number of fascinating buildings that include embassies and residences. Among the special buildings is a complex of 16 houses purpose build for contemporary Lithuanian composers around the Composers' House, a small music hall and recording facility. The charming townhouse-style residential houses and surroundings still have a suburban feel to it, although most of the pine forest near the Neris River is now in a mixture of buildings. The houses for composers are in a modernist architecture style that reflects the fascination of Vilnius architects had with Finnish modernist colleagues in the late 1950s.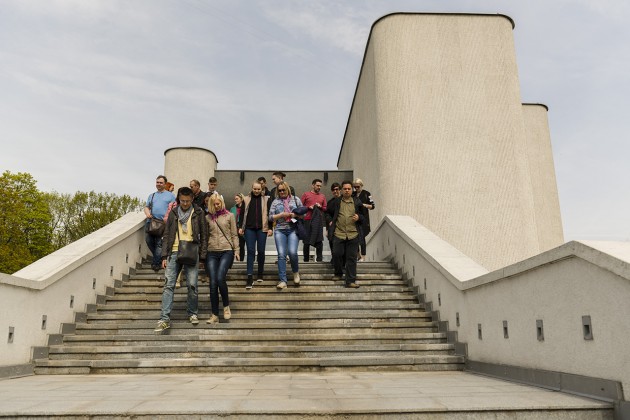 Some planning came in handy to make the most of visiting the large number of houses and buildings. Open House Vilnius has a comprehensive website that provides information in English and Lithuanian about each building and location with the history of the building, its purpose, the architects, opening hours and a practical map the assist the visitors in locating the building. One could even plan a personal route, optimizing time to visit.
Open House Vilnius is part of a global initiative in more than 30 locations around the world and employed this weekend more than 400 volunteers. Together with generous sponsors, they provided an outstanding weekend of insights in Vilnius rich past and contemporary life.