Murky dreams or threats to national security had an impact, but Petras Gražulis with Kęstutis Pūkas and five other companions from Order and Justice, the Farmer Greens, the Electoral Action of Poles in Lithuania – Christian Families Union and the Social Democrat Party decided that the news media is controlled too little and registered amendments to the Public Information Law which would allow the news media to be penalised with monetary fines.
Oversight was also of interest to three Farmer Greens, but it turns out that they only registered amendments by a Social Democrat who failed to enter Seimas.
They would oblige the media to ensure half of its published information would be positive.
Instead of setting the aim of passing decisions in Seimas and cabinet that would be beneficial to Lithuania and its people, the members of Seimas are attempting to establish censorship.
Akin to the Soviet era when everyone knew that the Soviet Union is on its last legs, but the news media was forced to repeat that there is nowhere better to live than this land of opportunity, even if its best before date had practically expired.
Meanwhile some Lithuanian TV stations are becoming a loudspeaker for Russia production in an attempt to draw viewership, but regarding this the politicians have fewer ideas.
The Commission of Radio and Television has reviewed what part of broadcasts from March 6 to 12, bar information and sports shows, were made up of Lithuanian and European productions and what part of those made in other countries, for example the USA, Ukraine or Russia.
Based on preliminary data, during said week Lietuvos Ryto Televizija broadcast the most Russian production – 38%, 9% from other countries and the remaining 53% was Lithuanian programmes or those from other European countries.
BTV, which belongs to the LNK group, filled more than a third (35.5%) of its broadcast with Russian production and 38.8% from other foreign countries, Lithuanian and European production made up just over a quarter (25.7%).
Based on our data if a show or programme is jointly produced with a country which has ratified the European Convention on Transfrontier Television, it is to be identified as European production.
Based on Commission of Radio and Television data, on March 6 Lietuvos Ryto Televizija filled almost half of its broadcast with Russian programmes and shows (49%), with 5% being production from other countries and the remainder (46%) – Lithuanian or European production.
On the same day BTV broadcast almost the same amount of Russian production (44%), with 34% being production from other countries and only 22% being Lithuanian and European production.
Based on preliminary data from TNS KANTAR on March 6, Russian produced programmes reached more than 243 thousand Lithuanian citizens, through Baltijos Televizija – 445 thousand citizens, through TV6 – 192.1 thousand citizens above the age of four.
Russian production was viewed by almost 900 thousand viewers on the three TV channels, meanwhile the winners of the Seimas elections, the Lithuanian Farmer and Greens Union, along with the Homeland Union – Lithuanian Christian Democrats combined did not even gather 500 thousand votes in the multi-mandate district, that is to say half as many.
Political scientist Nerijus Maliukevičius, who has studied Russian propaganda for a decade, says that earlier he expected that the young generation will learn European languages and interest in propaganda being disseminated by Russia will diminish. The opposite is currently proceeding.
Maliukevičius explains that Lithuania is still a sort of information colony belonging to the Eastern sphere, specifically manifesting in the volume of Russian content and its capacity to attract significant audiences.
Member of Seimas Laurynas Kasčiūnas says that the flooding of Lithuanian television with such Russian production tinted with nostalgia for the Soviet era shows a dangerous trend.
The parliamentarian notes that the Kremlin views television as a tool of soft power which is particularly important in the context of information warfare. Kasčiūnas explains that when looking at the sociological composition of Lithuanian society, the strengthening of Soviet nostalgia through soft power measures correlates with the disappointment of those impacted with the Lithuanian political system.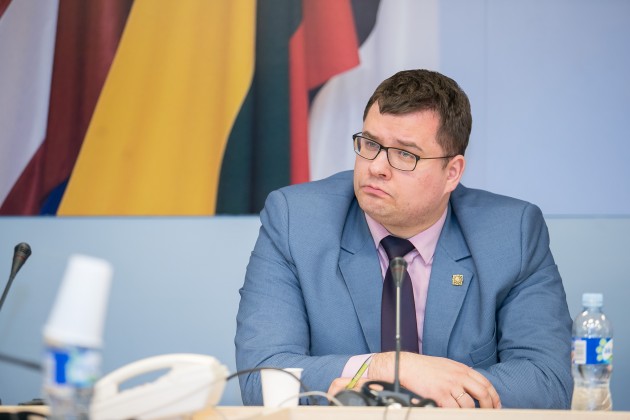 Those broadcasting Russian media are uninclined to comment, with head of Lietuvos Ryto Televizija refusing to comment, while the self-promotion director for the Laisvas Nepriklausomas Kanalas group Vitalija Kibildė responding in writing that the amount of Russian origin broadcasts is based on the habits of BTV viewers formed over a number of years.
Political scientist N. Maliukevičius says that the Kremlin subsidises major TV productions and stations, allowing them to cheaply spread shows, movies and series into the so-called Russian speaking world. Something happily consumed by Lithuanians as well. The expert points out that it is a sort of moral corruption, similarly to the energy sector where Russian funds and mediators have taken hold.
The head of the Commission of Radio and Television Edmundas Vaitiekūnas says that legislation outlines that, excepting news, sports and advertising, TV broadcasters should dedicate more than half their broadcast time to European and Lithuanian production and another ten percent of time should be for broadcasting the creations of independent EU producers.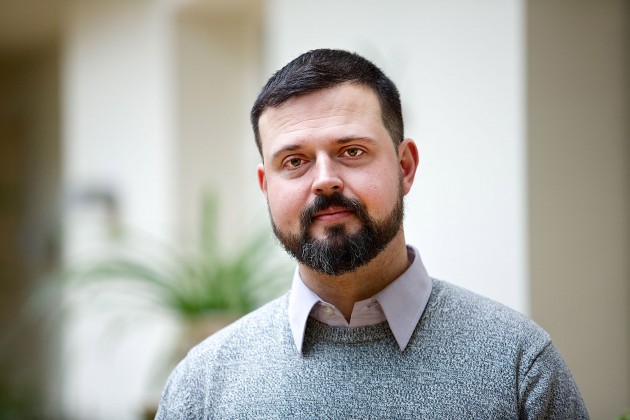 There are even fines, however the Commission is helpless. This is because the same piece of legislation states "if possible". Vaitiekūnas asks how they can set a fine, if the defendant feels the requirement is impossible.
Member of Seimas L. Kasčiūnas plans to propose legislative amendments which would oblige businesses to adhere to the interests of the public and the state.
This week, however, three members of the majority Seimas group Dovilė Šakalienė, Zenonas Streikus and Robertas Šarknickas took up an unprecedented initiative – to establish a requirement for journalists to ensure at least half of information flows would be positive. This positive information is to appear on the first pages of publications or at the start of news broadcasts.
Former Minister of Culture and Lithuanian ambassador to UNESCO Arūnas Gelūnas says that he can understand the parliamentarians' exhaustion with the constant escalation of scandals, going as far as gutter press. Nevertheless he urges his colleagues in Seimas to contribute to the creation of the positive information so that the media would not have to report on bad news. He explains this is not totalitarianism, but naiveté, a desperate attempt to decorate reality, something not possible in a democratic country.
And the project really was stillborn. D. Šakalienė, who pledged to not back down several times, wrote in her Facebook profile on Saturday – "Amendments will not happen. The Trojan Horse is dismantled."