Vilnius' local authority told BNS that they had received proposals from Turkey's KAYI Construction and a consortium of Axis Industries, Kauno Arenos, Venetus Capital and Cloud Architektai, and Vilniaus Nacionalinis Stadionas (Vilnius National Stadium), a company established for the project by KDS Grupe and Poland's Budimex.
"Three participants, including two from Lithuania and one from Turkey, have submitted their proposals. After a foreign participant missed the deadline, it was decided not to extend the pre-selection deadline," the local authority said in a comment to BNS.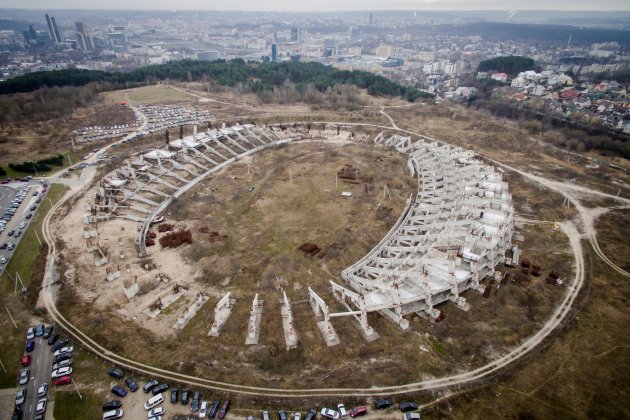 According to it, the Central Project Management Agency told the city that the Italians had had sufficient time to submit their applications before the deadline and that extending it would create unequal conditions of competition for other bidders.
The tender commission on Monday opened the three applications and has until March 31 to evaluate whether the participants qualify. Only companies that will pass this stage will be allowed to submit formal bids. One or two of the bids will then be selected and negotiations will be held.
A 25-year concession contract with the winning bidder will be signed.
The stadium construction project is estimated to cost 88.5 million euros (including VAT). It is planned that the complex will have at least three football fields, an athletics stadium, sports facilities, a cultural education center and a kindergarten.